​
Race with leading QLD trainer Marcus Wilson at this incredibly low entry level price.
Only $794 a 5% Share.
Full owner's privileges - Name in Raceebook, Raceday Tickets etc.
Big strong Denman gelding from winning Viscount mare The Baroness. Half sister to Stakes winner A COUNTRY GIRL, winner of STC Millie Fox Stakes etc.
By Lonhro's STC Golden Rose Gr.1 winning son Denman.
Perfect Conformation and Vet report
Lease only- no big share purchase outlay.
Contact us TODAY or miss out!
DENMAN x THE BARONESS Gelding
Race with Marcus Wilson QLD
Name:
Age:
Status:
Trainer:
5% Share
Price:
"Typical lovely Denman type, been giving time to mature into a Big Strong Gelding. Came through his vet report with an A+ report card.
Very nice type of horse."
Kate Taylor - Twin Peak Stud
UPDATE 10TH AUGUST: IN WORK IN THE PRE-TRAINING STABLE.
REQUEST MORE INFORMATION
AND OFFICIAL DOCUMENTS
1300 655 637


By LONHRO (1998) Horse of the Year in Australia, Champion three-year old in Australia, Champion miler in Australia, Queen Elizabeth S (G1), Australian Cup (G1), George Ryder S (G1), twice, Caulfield Guineas (G1), etc. Sire of 733 foals aged three and up, including DENMAN, BEADED, BENFICA, MENTAL, PIERRO, ACADEMUS, PARABLES, PINWHEEL, LONHSPRESSO, O'LONHRO, OBSEQUIOUS, RENAISSANCE, SESSIONS, BOUNDING, CELTS, DEER VALLEY, DEMERIT, RASPBERRIES, SKYTRAIN, TRIM, etc.
PEACH by Vain. Winner at 3. Dam of 14 foals, 12 runners, 11 winners:
DENMAN (c Lonhro) G1 winner, see Race record.
PRESERVE (f Canny Lad) 4 wins at 2, VRC Sires' Produce S (G1), Magic Night S (G2), Gosford Slipper, Debutante S. Dam of:
SAFEGUARD (c Exceed And Excel) Vain S (G3), Kindergarten S (G3).
Shaumari (f Medaglia d'Oro) 3rd Bollinger Champagne Classic (G2), Royal Randwick S (G3). Etc
At 3
1st Golden Rose S (G1), 1400m, Rosehill, beating Trusting, Stryker, The Mikado, Bombay Sling, Headway, Viking Legend, Sweepstaking, Phelan Ready, Magic Model.
1st Stan Fox S (G2), 1400m, Randwick
1st Autumn S (G2), 1400m, Caulfield.
1st Run To The Rose H (G3), 1300m, Rosehill, beating More Than Great, Viking Legend, Trusting, Stryker .
1st Zeditave S, 1200m, Caulfield, beating.
1st Manfred S, 1400m, Caulfield, beating Carrara, Most Immediate.
DENMAN x THE BARONESS Geld
4
In work
marcus wilson
No longer available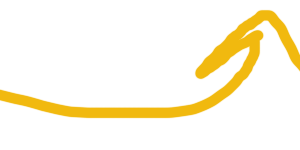 Get all of the latest information on this syndicate such as the PDS, Vet Certificates and other official documents
rACEHORSE sYNDICATION OWNERSHIP