​
By Haradasun
Champion Australian 3YO Colt in 2007. Champion Older Miler in GB & Ireland in 2008. 7 wins-1 at 2-from 1100m to 1600m, £157,398, A$2,376,350, AJC Doncaster H., Gr.1, Royal Ascot Queen Anne S., Gr.1, STC George Ryder S., Gr.1, MRC Vain S., L, Zeditave S., L, Wellington Racing Club S., L, 2d AJC Queen Elizabeth S., Gr.1, MRC Memsie S., Gr.2, MVRC Dato' Tan Chin Nam S., Gr.2, MRC Bletchingly S., Gr.3, HDF McNeil S., Gr.3, Schweppervescence Cup, Gr.3, 3d MVRC WS Cox P., Gr.1, VRC Turnbull S., Gr.1, 4th VRC Australian Guineas, Gr.1.
HARADASUN X
THAT'S NOT APT Geld
Race with David Hayes and Tom Dabernig
Name:
Age:
Status:
Trainer:
5% Share
Price:
Nice correct horse with plenty of scope. Photograph above (Chestnut Colt) is actual colt not his sire Haradasun, Stunning looking 2 year old Gelding ready to trial. Great opportunity to get into the great Hayes Dabernig stable with this rare low entry level price.
REQUEST MORE INFORMATION
AND OFFICIAL DOCUMENTS
1300 655 637


Stakeswinners Australia and NZ
RESPONDENT (3) 2014 Schweppes - W.A.T.C. Derby Gr2 2400m
2014 Lex Piper Stakes LR 1600m
2014 Schweppes-J.C. Roberts Stakes LR 1800m
TAIYOO (2) 2015 James Boags Premium Lord Reims Gr3 2600m
2015 Adapt Aust. Torney Night Cup LR 2500M
KABAYAN (1) 2012 Stan Fox Stakes Gr2 1500M
ROYAL RADA (1) 2015 Tabtouch-Hannans Hcp LR 1400M
TUKIYO (1) 2014 Fdc Construction Nudgee Qlty LR 1200m
A brilliant triple Gr.1 winning miler.
Champion 3-y-o of Australia, winner of the Doncaster H'cap-Gr.1 and George Ryder S.-Gr.1.
Champion Older Miler in Europe, winner of the Queen Anne S.-Gr.1.
Exceptionally bred - out of Gr. 1 winner Circles Of Gold. He is a half brother to 5-time Gr. 1 winning champion Elvstroem and from the family of champion sprinter Starspangledbanner.
Sire: FUSAICHI PEGASUS (USA) (Bay 1997-Stud 2001). 6 wins, Kentucky Derby, Gr.1. Sire of 1202 rnrs, 794 wnrs, 57 SW, inc. Haradasun (STC George Ryder S., Gr.1), Roman Ruler, Champ Pegasus, Bandini, Cats Whisker, Premier Pegasus, Tipungwuti, Flying Pegasus, My Jen, Distinctive Dixie, Just Dancing, Ole Pegasus, Yuro, Race for the Stars, Andromeda's Hero, Falino, Ravel, Pure Joy, Zizou, Floral Pegasus, Dr Green, Fifty Oner, Diamond to Pegasus, etc.
HARADASUN X THAT'S NOT APT Gelding
2
just weeks from trialing
David Hayes & Tom Dabernig
$1,937
All expenses till Oct 2016
Get all of the latest information on this syndicate such as the PDS, Vet Certificates and other official documents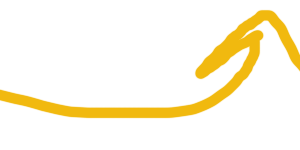 Haradasun winning the george ryder stakes beating mentality & apache cat