​
Rare opportunity to race with leading trainer Mick Price at this incredibly low entry level price.
He's been given plenty of time to mature and is in pre-training ready to go into Caulfield in a few weeks.
Lease costs and stable fees - Only $795 a 5% Share.
Full owner's privileges - Name in Racebook, Raceday Tickets etc.
Big strong Stratum gelding from winning Chosir mare Madam Prosecutor. Half sister to Stakes winner A COUNTRY GIRL, winner of STC Millie Fox Stakes etc.
This gelding has a 3x4 cross to Champion Sire of Sires DANEHILL. Perfect Conformation and Vet report
Lease only- no big share purchase outlay.
Contact us TODAY or miss out!
STRATUM x MADAm
PROSECUTOR gelding
Race With Mick Price Caulfield
Name:
Age:
Status:
Trainer:
5% Share
Price:
"A big strong horse, sensible and a pleasure to do anything with. Came through his vet report with an A+ report card.
Very nice horse."
Kate Taylor, Twin Peaks Stud.
UPDATE October '15:
BACK IN WORK IN THE PRE-TRAINING STABLE.
REQUEST MORE INFORMATION
AND OFFICIAL DOCUMENTS
1300 655 637


A Champion Sire-son of multiple Champion sire REDOUTE'S CHOICE.
A current Top 10 sire this season by Progeny earnings, Individual winners & Stakes winners..
Consistent source of 2yo stakes performers & from just 6 crops of racing age has over 65 2yo winners.
Stakes Winners this season include; TAWTEEN, TAKEDOWN, STRATUM STAR, BATTLE HERO, AVEREAU etc.
REDOUTE'S CHOICE Champion 3YO Miler in Australia in 1999-2000. Joint Champion 3YO in Aust/NZ in 1999-2000. 5 wins-2 at 2-from 1100m to 1600m, A$1,567,850, MVRC Manikato S., Gr.1, VATC Blue Diamond S., Gr.1, Caulfield Guineas, Gr.1, CF Orr S., Gr.1, Veuve Clicquot S., L, 2d MVRC Australia S.,Gr.1, 3d VATC Futurity S., Gr.1, Vic Health Cup, Gr.1, 4th VRC Ascot Vale S., Gr.2. Sire of 1015 progeny to race, 776 winners (76.0%), earnings of over $114 million, 123 stakes winners, 94 stakes placegetters
STRATUM 2 wins at 2, A$2,244,500, STC Golden Slipper S., Gr.1, Pago Pago S., Gr.2, 2d VRC Age Classic S.,Gr.2, City Tatt's RC Roman Consul S., Gr.2, MVRC Bill Stutt S., Gr.2, AJC Up and Coming S., Gr.3, STC Skyline S., Gr.3, 3d VRC Newmarket H., Gr.1, Rory's Jester P., Gr.3, 4th AJC San Domenico S., Gr.3. He entered stud in Aust. in 2006. Champion Aust. Sire of 2YOs in 2009-10. Sire of 485 progeny to race, 331 winners (68.0%), earnings of over $36 million, 28 stakes winners, 37 stakes placegetters, inc.
STRATUM x MADAM PROSECUTOR Gelding
3
in work
mick price
$795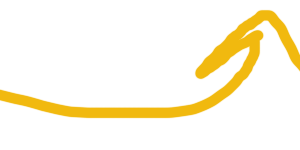 Get all of the latest information on this syndicate such as the PDS, Vet Certificates and other official documents
Stratum Winning The 2004 Golden Slipper