​
This Cracking Filly by red hot sire Tavistock was personally selected and purchased by Levi Kavanagh.
A Group 1 winning race horse Tavistock won 2 group 1 races in NZ including the Waikato Sprit beating a quality field.
At Stud Tavistock is the sire of multiple group 1 winners in 2016 including Tavago, Tarzino, Volkstok"n"barrel & Wetherby.
Tavistock was also the champion Hong Kong sire for the 2015/2016 season with just four runners, Werther was named the 2016 Hong Kong Horse of the Year.
Tavistock also has Group 2 winner Hasslehoof and listed winners Avisto, Longchamp, Tavy and Titanium. He also has listed winners and several Stakes placed horses and City winners.
With a service fee of over $70,000 in N.Z Tavistock's progeny are well sort after.
Tavistock x
Zeditave Rose​
Race with Levi Kavanagh, Flemington
Name:
Age:
Status:
Trainer:
5% Share
Price:
"I have been looking at a lot of horses by Tavistock trying to find the right one for my stable.
This filly really struck me when I saw her, She is a beautiful type with great confirmation and will grow into a lovely horse. Reports from the breaker are already glowing, cant wait to get her into the Flemington stable in the following weeks".
Levi Kavanagh.
REQUEST MORE INFORMATION
AND OFFICIAL DOCUMENTS
1300 655 637


Sire of 2016 Gr.1 winners Tavago, Tarzino, Volkstock'n'barrell & Werther
* Champion Hong Kong Sire for 2015/2016 (with just 4 runners) - Werther named 2016 Hong Kong Horse of the Year
FIRST CROP WINNERS
VOLKSTOK'N'BARRELL (Gr.1 x 3)
WERTHER (Gr.1 & HK-1)
HASSELHOOF (Gr.2)
AVISTO, LONGCHAMP, TAVY & TITANIUM (LR winners)
Imperial Lass, Midnitemagicman - Little Island (H.K.) & Diamond Valores - Vadarian Bullet (H.K) - all Stakes Placed
​
SECOND CROP WINNERS
TARZINO (Gr.1 x 2)
TAVAGO (Gr.1)
Infantry, Bullish Stock & Downton Abbey - all Stakes Placed
Also the winners Fire Jet, Cambridge, Tavi Bay , Magstock, Tatters, Plymouth Road, Golden Coin, Torelli, Tavigarde, Hiflyer, Jigalong, Halls Creek, Bugle Call, Miss Streisand, Tomelila, Granite Ridge, Charlie Chine, Lady Painton, Waterberg, Curragh, Gobstopper, That's For Sure, Donna Anne Billy & Crediton
​

Dual Group One winner
Won Waikato Draught Sprint-Gr.1 (1400m), defeating Wealth Princess & Mufhasa
Won Partsworld Mudgway Stakes-Gr.1 (1400m), defeating Mufhasa
Mercedes Champion Sprinter of 2010
2 x Group One victories at 1400m
Won Gr.2 VRC Blamey Stakes (1600m) at Flemington
2nd Gr.1 WRC Thorndon Mile (1600m), beaten Wall Street
tavistock x zeditave rose filly
1
breaking in
levi kavanagh
$5,708.34
WITH ALL COSTS UNTIL July
Get all of the latest information on this syndicate such as the PDS, Vet Certificates and other official documents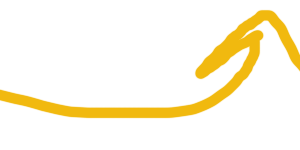 rACEHORSE sYNDICATION OWNERSHIP