RACEHORSE SYNDICATIONS - OUR WAY
What's Included?
The share price is typically inclusive of breaking in & education costs, Magic Millions or Inglis race series nominations, initial Golden Slipper and Golden Rose race nominations and all related registrations of the syndicate, sales expenses including veterinarian, transport and insurance. Average upkeep per 5% share is $40 per week over the course of the year.
As a racehorse owner your Gold Card provides a number of exciting raceday privileges, including admission and members' passes on the day your horse runs, as well as complimentary racebooks, parking and access to on course owners' facilities with race replay facilities. Here you can sit back and enjoy a win, or console your fellow owners following a hard run, with complimentary beverages available.
SHARON LAWERNCE
DIRECTOR
Sharon has been employed in the horse industry for over 20 years. Owning a successful Pre-training and agistment business in N.S.W before being granted her syndication (AFS) license in 1995 and has extensive experience in the industry, including working for Gai Waterhouse when her team comes to Melbourne for the Carnivals, Sharon also worked with Eric Musgrove for 4 years and was the first promoter to syndicate jumpers.
In 2006 Sharon also structured her own consultancy company, "Elite Consultancy". The company acts as an export consultancy catering specifically for Racehorse trainers in their applications for the Australian Government's financial assistance program for exporters of Racehorses, the EMD Grant.
Sharon's company is currently the only consultancy that specialises in thoroughbred export.
In December 2009 Sharon was contracted as RISA's Syndication manager at Flemington being the sole authorised person by ASIC to approve their Product Disclosure Statement (PDS) compliance service before branching out on her own to form Independent Syndications.
Other relevant certificates and qualifications;
Racehorse training Cert 1V
Government accredited EMD Grant consultant
Business Management & Marketing Cert
Accredited Finance Consultant
Event Management Cert
Independent Syndications comes from over 20 years experience in the thoroughbred racing industry. Having strong working relationships with the trainers themselves Independent Syndications works with trainers directly to syndicate the horses they believe will win races for their stables. What this means for you the racehorse investor is the comfort that you are sharing ownership directly with the trainer, cutting out the middle man.
"TELL US YOUR BUDGET AND REQUIREMENTS AND WE'LL FIND THE
PERFECT HORSE FOR YOU DIRECT FROM THE TRAINER"
Owners are constantly kept up to date on their horse's movements and activities. Whether you own 5% or 50%, you will be entitled to owners privileges which include open days, race day tickets, race trials, track work visits and an Owners Gold Card. The Owners Gold Card is your golden ticket to the inner sanctum of racing – and best of all it's free!
​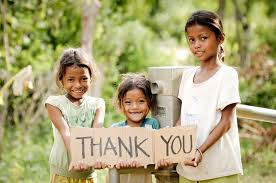 Independent Syndications Support World Vision
Independent Syndications sponsors a child with every horse we syndicate.
PAUL KENWICK
RACING MANAGER
Paul was literally born into racing being born next door to a racing barn in his home town in Melbourne. After a 20 year career as a Industrial Engineer, always breeding and racing from a few mares on his property, Paul decided to devote himself full time to his passion of horse racing. Starting his own business in horse transport Paul attends the sales throughout Australia dealing with the major players in the industry.
Only pay the trainer a share of the costs he or she has actually incurred
Independent Syndications DOES NOT take a share of your prize money​