Is it any wonder rival studs have moved to secure imported sons of Invincible Spirit with Arrowfield presenting Shalaa (IRE) and Darley showing Territories (IRE), both horses great examples of the Green Desert sireline which is clearly on the rise.
Conundrum or Cash Maker – very popular read on the pros and cons of punting fourth season sires, .D arley changed their format this year to a so called 'Stallion Safari' of the older proven stallions followed by the traditional parade featuring the new and up and coming horses. Seemed to be a big winner with everyone we spoke to.
Evolution of Newgate Farm is something we've all been watching unfold over the last five years. It started with one stallion, Foxwedge, standing on a leased farm (the old Wakefield Stud) and has now morphed into a dozen stallions standing at what has become a stunning farm at Aberdeen just up the road from Darley.
Henry Field had a vision and he's made it happen right down to the impressive new office block with obligatory pond and fountain. When the landscaping takes hold, this will be another little piece of paradise in the horse heaven of the Hunter Valley.
Henry has a knack for acquiring not only the right stallions, but also the right people and his innovative young team are second to none.
Fountain of youth – they have one at Vinery! At ages 20 and 21, More Than Ready (USA) and Testa Rossa are in amazingly good shape and there is no way anyone would pick them as senior citizens.
Gold Coast is a place we all like to visit and the Aquis Farm stallion parade and open day at their Canungra headquarters is a day for all the family to enjoy. Home to the busiest first season sire in Australia last spring in Spill the Beans (), Aquis now stand 12 stallions spread between Queensland and their Hunter Valley base at Murrurrundi.
He's the fastest 2YO…' – if I heard this once, I heard it a thousand times, every farm in the Hunter Valley seems to have one this year. They are apparently all the fastest!
In their prime – Choisir and James Bester at Coolmore, two champions at the top of their game!
Japanese thoroughbreds take centre stage at Arrowfield with three multiple Group I winners on the roster in Maurice (Jpn), Real Impact (Jpn) and Mikki Isle (Jpn), the latter pair being sons of sire sensation Deep Impact. Worth noting is that Deep Impact's sire Sunday Silence has had a number of sons stand in Australia over the years and while none achieved long standing commercial success, nearly all left Group I winners.
Kitchwin Hills – no, sorry I didn't make it this year. Jack and Jasmine were holding the fort at home minding five horses, six cats, two dogs and four chickens – three nights away from home was enough!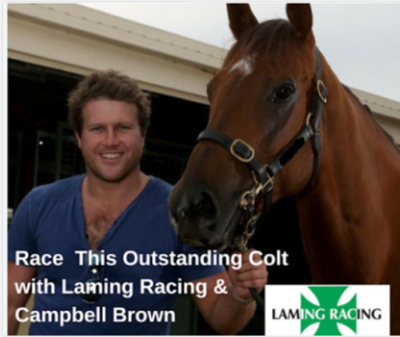 Like father, like son. There are so many new stallions in the Hunter this year with several standing in competition with their sires and in some cases the apple has not fallen far from the tree. The following father and son duo's are unmistakable in their similarity - Star Turn and Star Witness, Astern and Medaglia D'Oro (USA), Extreme Choice and Not a Single Doubt, Kiss and Make Up and More Than Ready.
Mileage – 1375 km on this trip for me, that will do until next year and thankyou to Satomi Oka for sharing the driving!'
Not the prettiest flower in the pot,' – which stallion is he?
Opposites, could you get two more different looking thoroughbreds than Maurice and Not a Single Doubt?
Public speaking – big improvements there as key stud people work hard to sell their message. You need a mix of facts and fairy dust with a touch of humour.
Question – which is the oldest family run stud in the world and that would be Widden, who celebrate 150 years of operation in 2017. While other studs come and go, Widden remains a powerful force now and into the future.
Redoute's Choice is still parading at age 21 at Arrowfield along with four of his sons – Snitzel, Not a Single Doubt, Scissor Kick and Panzer Division.
Susan Archer made mention of the famed tribute to Christopher Wren in St Paul's Cathedral that reads – 'if you seek his monument look around you' and at Arrowfield it's a fitting sentiment indeed.And one that will be increased next year with star Redoute's Choice colt Pariah slated to return to the place of his birth.
Sepoy was looking lonely in his paddock at Darley and serves as a sobering reminder that not all Golden Slipper winners and 'fastest two year-olds' deliver the elite commercial success we might expect.
Tongue fetish –Redoute's Choice has one and loves nothing better than a good tongue tickle and it would appear his son Scissor Kick is also not averse to a little tongue action.
Umbrella was looking like it might be needed at Arrowfield on Friday morning, but then the weather gods were reminded it never ever rains for the Arrowfield parade.
Vinery serve the best breakfast in town!
Wendy in Wonderland! The stallion shad to take a back seat at the Widden Stallion parade last Thursday with Melbourne Cup winning owner Wendy Green taking centre stage after lunch to regale the crowd with her Cup recollections. Outstanding!
X-factor. Better bloodstock brains than mine spend hours poring over pedigrees and then inspecting horses looking for the perfect stallion with which to breed their next champion.Worth considering is that nobody has all the answers and your guess is often as good as the next guy.
Yes is what you say when somebody asks if you like their stallion.
Zoo? No it's the Darley Stallion Safari – get up close and personal with the stallions in their natural habitat!
A TO Z OF THE HUNTER VALLEY STALLION PARADES
It's that time of year when studs open their doors and welcome broodmare owners and racing fans to inspect their champion sires and star stallions of the future, so Breednet has been on tour once again to go looking at horses, rather than feeding and working them at home!.
American Pharoah (USA) is the latest Kentucky Derby winner to visit our shores and is also the best, which is why he is the most expensive first season sire in Australia this spring at $66,000. Savvy breeders will be hoping he can emulate the success of other recent US champion racehorses that have excelled in Australia such as Street Cry (IRE) and Medaglia D'Oro (USA).
Best on show is a category that always has a couple of perennial candidates, but it's hard to go past Yarraman Park's I Am Invincible, who is now at the height of his powers.A mix of power and refinement, he is the epitome of a quality thoroughbred and it shines in his offspring. ​