​
Dash For Cash is a prolific sire of winners including 8 stakes winners, one of which "Boom 'N Zoom" is this filly's full brother.
He has sired a total of 336 winners from 522 runners (64%), over 1000 wins and over $21 million in prizemoney. He is well known for throwing tough horses much like himself having famously winning back to back Group 1's in the VRC Australian Guineas and the MRC Futurity Stakes within 7 days and ran second in four consecutive Group 1's while shuttling between Sydney and Melbourne within a 5 week period. His fighting neck second to Northerly when stretched to 2000m certainly showcased his courage.
This filly's dam, Entice, herself a winner over 1600m has a pedigree littered with black type. She has produced four winners including the before mentioned Boom 'N Zoom, winner of four races including the Listed Cranbourne Cup.
dash for cash-
Entice filly
Name:
Age:
Status:
Trainer:
5% Share
Price:
"No guesswork here, This Filly is a full sister to a Listed winner in "Boom N Zoom.

A stunning filly who had good reports from the breaker. Beautiful moving horse with the conformation and strength to equal if not exceed her Stakes winning brother's record on the track.
Includes all fees till October 2016 including the lucrative VOBIS Gold race series.
REQUEST MORE INFORMATION
AND OFFICIAL DOCUMENTS
1300 655 637


Race Record:
30 Starts 5-10-3 A$1,995,225.
5 wins-1 at 2-from 1000m to 1600m, A$1,995,225, VRC Australian Guineas, Gr.1, MRC Futurity S., Gr.1, VRC Debonair S., Gr.3, MRC Autumn S., Gr.3, 2d AJC Doncaster H., Gr.1, All Aged S., Gr.1, MVRC William Reid Australia S., Gr.1, STC George Ryder S., Gr.1, VRC Turnbull S., Gr.2, MVRC Bill Stutt S., Gr.2, STC Pago Pago S., Gr.2, VRC Bobbie Lewis H., Gr.3, VATC Vain S., L, Christmas H., L, 3d MRC Memsie S., Gr.2, GCTC Magic Millions 3YO Trophy (R), L, VATC Army's Centenary H., 4th VRC LKS Mackinnon S., Gr.1, MVRC Manikato S., Gr.1, MRC JJ Liston S., Gr.2, MVRC Alister Clark S., Gr.2
GULISTAN, by Rubiton. Sister to RUBIDIUM, half-sister to SALIVATE. Dam of eleven foals, nine to race, seven winners, inc:-
DASH FOR CASH (c. by Secret Savings). 5 wins. See below.
Salaam Dubai (g. by Secret Savings). 7 wins to 1250m to 2011 in Aust., Mal. and U.A.E, Jebel Ali Ekraar S., Nad al Sheba Dubal Trophy, Perak TC Class 1 H., STC Escape to the Races H., Christmas Party at the Races H., 2d Nad al Sheba Al Shindagha Sprint S., Gr.3, Al Dana Investment P., AJC Abdul H., STC Sandie Bizys Millinery H., Nad al Sheba Tam-Wheel P., 3d Nad al Sheba Dubai Golden Shaheen S., Gr.1, Xpress Sprint H.
SECRET SAVINGS (USA) (Bay 1991-Stud 1997). 9 wins-1 at 2-to 1600m,
AJC Doncaster H., Gr.1. Sire of 574 rnrs, 374 wnrs, 20 SW, inc. Shamekha (STC Coolmore Classic, Gr.1), Dash for Cash, Swiss Ace, Caymans, Twilight Savings, Thankgodyou'rehere, Prevailing, Salameh, Bikkie Tin Blues, Madame Pedrille, Acorns, Secret Flyer, Secret Land, Cent Per Cent, Super Savings, Under the Floor - Winning Success (H.K.), Anwaar, Fighting Fund, Love and Money, etc.
dash for cash - entice filly
Rising 2
broken in
feek racing
$2,391
Get all of the latest information on this syndicate such as the PDS, Vet Certificates and other official documents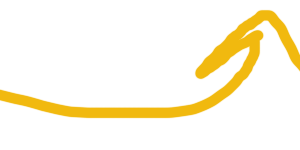 dash for cash - entice filly