​
A Quality Magic Millions Filly.

All the hard work is already done here with this filly by the Freshman sire leading the runners to winners table, and just this week getting his first stakes winner, in Your Song.

Set to follow in his father's footsteps, Your Song is by champion stallion Fastnet Rock.

This Filly is really making a big impression and is just weeks from a jump-out, she has been paid up for the lucrative Magic Millions Race Series.

Don't miss your chance to participate in the fun and excitement of the Magic Millions Race Series and share in the opportunity to compete for huge prizemoney year after year.

The filly is a beautifully bred youngster from a lovely female line which will give investors an opportunity in the future to have a broodmare with a pedigree that offers good residual value in the breeding barn.
Jollity, the dam is already a proven producer having 2 foals to race for 2 winners.
Exception Value - By the hottest first season sire - YOUR SONG was the most dominant Gr 1 winning son of Champion sire FASTNET ROCK!
Your SONG x JOLLITY FILLY
Name:
Age:
Status:
Trainer:
5% Share
Price:
REQUEST MORE INFORMATION
1300 655 637


Dominant Group One winning 3yo by FASTNET ROCK from an outstanding European family
5 length winner of 1200m BTC Cup Gr 1 – the greatest margin in a Group 1 WFA race in 2012/13 – Defeating Buffering and Sea Siren.
Defeated Group One winners ALL TOO HARD & EPAULETTE in the Gr 3 Run To The Rose
Considered amongst breeders as a truly magnificent individual who is producing equally magnificent foals
The most dominant Gr 1 winning son of Champion sire FASTNET ROCK, sire of 18 Gr 1 winners to date
1st Dam
ZEMBU, by Fuji Kiseki. Winner at 2 at 1200m, MVRC Concept Sports International 2YO P., 2d MVRC Schweppes H., Noone Imagewear H., 3d MRC Allan Wicks H. Dam of six named foals, four to race, three winners, inc:-
YOUR SONG (c. by Fastnet Rock). Subject horse.
Ditas (f. by Don Eduardo). 2 wins-1 at 2-at 1000m, 1200m, 3d MRC Blue Diamond Entries 2YO H. Dam of-
Wimbledon (Snitzel). 5 wins to 1200m, $352,369, to 2015, Singapore TC Novice P., Singapore Airlines Airbus 330 S., Kranji C S., Class 4 H., 2d Singapore TC Paititi Gold Trophy, L, Landex Cup, Hong Kong Jockey Club Trophy, Kranji D S., Novice P., Class 4 H., 3d Singapore TC Garden City Trophy, L, Korea Racing Authority Trophy, 2YO Open H., 4th CECF Singapore Prestige Classic, L.
YOUR SONG X JOLLITY FILLY
2
Weeks from a jumpout
Sold
Get all of the latest information on this syndicate such as the PDS, Vet Certificates and other official documents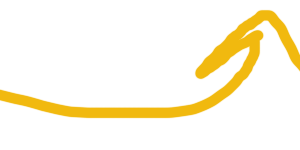 July 2016
Your Song - Jollity Filly
Fastnet Rock Champion 3YO colt & sprinter in Australia in 2005. 6 wins to 1200m, A$1,724,100, VRC Lightning S., Gr.1, MRC Oakleigh P., Gr.1, AJC Up and Coming S., Gr.2, VRC Lexus Classic S., Gr.2, Rory's Jester P., Gr.3, NSW Tatt's RC Roman Consul S., Gr.3, 2d AJC TJ Smith S., Gr.1, VRC Newmarket H., Gr.1, AJC San Domenico S., Gr.2, STC Pago Pago S., Gr.2, MRC Guineas Prelude, Gr.3, STC Skyline S.,Gr.3, Crusoe's Fijian Retreat 2YO H., 3d AJC Sires' Produce S., Gr.1, VRC Poseidon S., L, 4th STC Golden Slipper S., Gr.1, Silver Slipper S., Gr.2. Champion Aust. Sire in 2011-12, 2014-15, second in 2012-13. Leading Aust. Sire (worldwide earnings) in 2011-12, 2014-15. Sire of 1051 progeny to race, 697 winners (66.0%), earnings of over $86 million, 89 stakes winners, 74 stakes placegetters,
This quality filly
is a rare 20/20 mating.
​ (See pedigree analysis below)